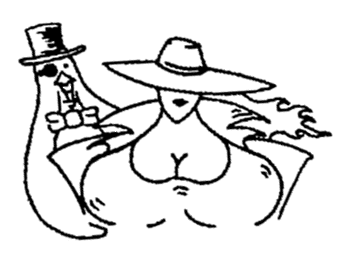 The Dirty Bird Online!
Summer is Here! Drink Up!
Click here for details.
Welcome to Portland, Maine's "Dirtiest" bar and dance club! Here you can drink your favorite drinks, dance, and get "dirty". The Dirty Bird was founded in 1999, but has been around for years. Formerly, "The Penguin", The Dirty Bird has been virtually rebuilt from the bottom up. Hell, it had to be, if you can remember The Penguin. Hence the nickname "Dirty Bird." It was like rebuilding a hunk of shit car on the side of the road into a blue ribbon winner.
This place is the spot to be at whether you're planning an evening out, or just stopping buy. Just get the flock on down to the Dirty Bird. Portland's premiere night spot for drinking and dancing.
Our nest ain't the cleanest, but our drinks are the meanest!
IT'S A BOY!



This many people have been here.
Use Microsoft Explorer 5.0 for this page to look exactly like I made it.


Come dance and drink with us!