The Barbacks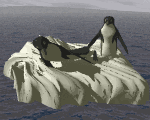 Now here are the grunts. The guys who make everything work smoothly. Juices are filled, coolers are stocked, ice in the bin, get the liquor. If you see these guys out in the crowd, let them through, 'cuz they're getting glasses to wash, so you folks can enjoy icy cold beverages! So please don't bump us. We're just trying to do our job.
Class of 2000

Congratulations are in order for Mike, Erik, and Owen who all graduated from college on May 13th. Eric and Owen from USM, and Mike (me) is graduating from St. Joseph's College in Standish, Maine.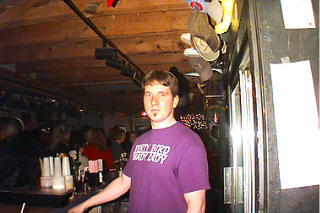 He gets glasses, design's this page, and looks good doing it.
The Genius.
If you're lucky, we'll make a drink. If you want to find lots of cool drinks, checkout Barmeister.com and remember what's in it so we can make it for you.
Donny Tsunami