The Shady Lady...
Bar and Grill?!
scroll down for story *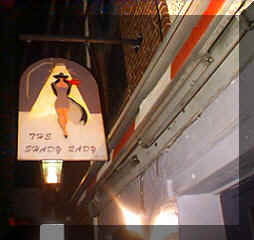 The Shady Lady is the alternative hangout to the loud sweaty dancing that The Bird is known for. Down at The Shady Lady you can play Fooz Ball, pinball, darts, and pool while also being able to relax on our comfortable couches. The entrance is not the same as the Bird, but on the other side of the block down on Wharf Street.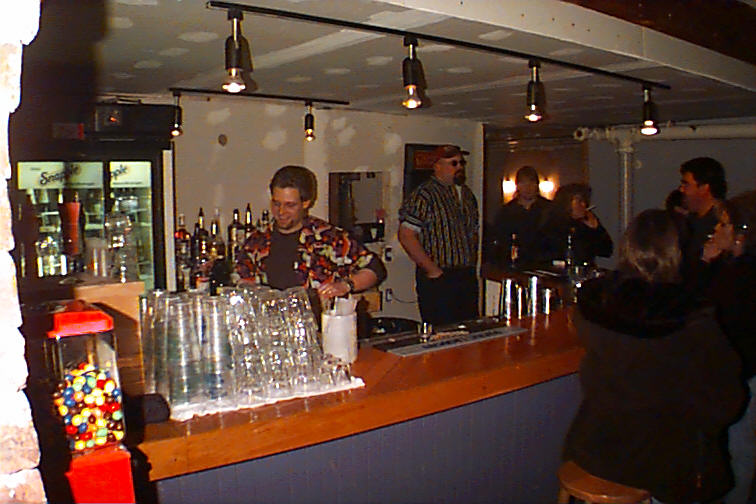 All of the same drink specials that are found upstairs can also be found downstairs. Not a bad deal. And you can also see this bartenders loud shirt. He likes it a lot so just tell him you like it.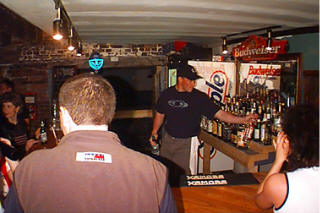 Erik works upstairs at The Bird as a barback. The girls seem to love him. He also bartends at The Shady Lady.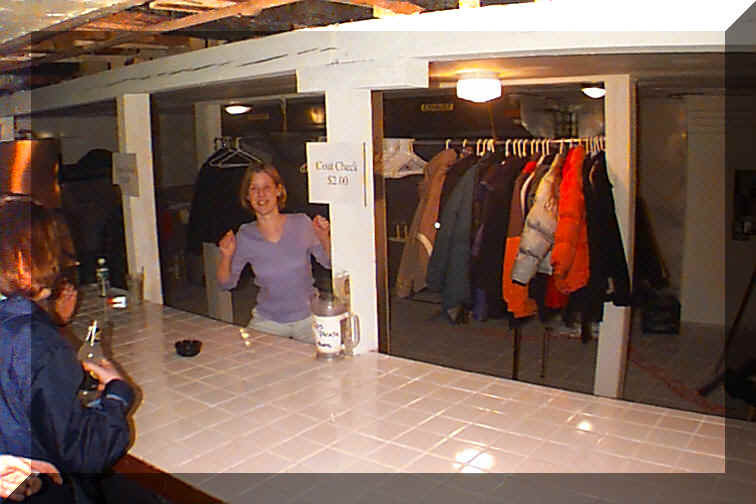 *** There is now a Kitchen right here! ***
All Summer!
Beer, Food, Patio.
Open 'til 4 in the morning!
Where this coat check once stood, now stands a kitchen. The Shady Lady has now expanded to the food business. Drinks, food, and a patio to enjoy both on! A combination you just can't beat. When I remember to get a copy of the menu I'll put it up. For now I'll tell you that we have burgers, buffalo wings, fries, steak and cheese, chicken strips, and the like... All Memorial Day weekend The Shady Lady Will be open the entire day!
Get the flock on down to The Dirty Bird and The Shady lady for the best time you can have without getting arrested.

Click to see big picture. Just a couple regulars. You too can be on the Net. Just ask..